MP3: Robert Wyatt - Peel Session 1974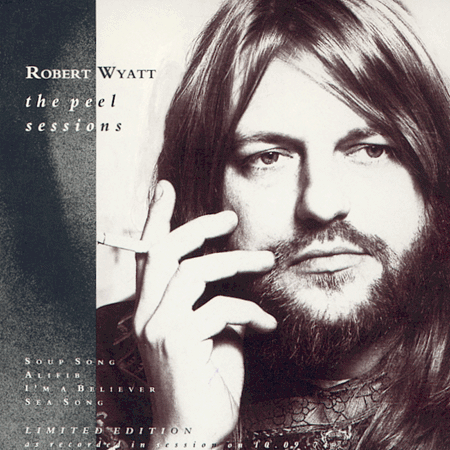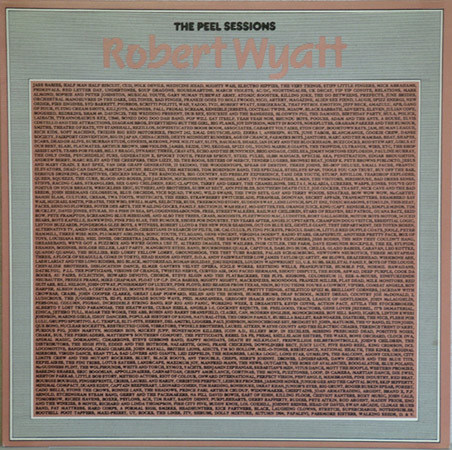 My God I love Robert Wyatt. It's taken a while to come to that conclusion, but i'm now in full fledged head over heels love. Once the drummer of completely underrated sixties psych/jazz legends Soft Machine, his alcoholism and quest for musical freedom left him to leave the band and venture into a solo career. After a drunken accident in 1973 left him without the use his legs, Wyatt has gone on to produce some of the most amazing solo records of the last 30 years, most notably 1974's
Rock Bottom
, 1975's
Ruth Is Stranger Than Richard
, 1997's
Shleep
and 2003's
Cuckooland
. Recently he has appeared on albums by Bjork (guest vocals on
Medulla
) and Dave Gilmour (guest vocals on
On An Island
), but in popular culture he's probably most famous for his version of Elvis Costello's
Shipbuilding
and for a top 30 cover of
I'm A Believer
that led to a Top of the Pops appearance. When asked to perform the song without his wheelchair by one idiotic TOTP producer (who was rightly told to fuck off), he preceeded to perform with probably the most sour faced look that was ever seen throughout the programs entire run. Check it out
here
.
My favourite album of Wyatt's is probably the incredible
Rock Bottom
, which is one of those albums where you just can't imagine how on earth the artist produced such amazing sounds at the time it was released. Luckily the Peel session i'm posting today (which is available on the
Solar Flares Burn For You
compilation, but oh well..) features three songs from that album, the fourth being a version of what at the time was the forthcoming
I'm A Believer
single. The session was recorded in September 1974. Wyatt sings and plays every instrument, and it was produced by legendary Peel cohort John Waters. Although they don't capture the magic of the albums versions, they're still very fun to listen to in their stripped down state. My apologies for the imperfect sound quality on these, they're from an old tape. Hope you enjoy them anyway!
Robert Wyatt - 01 Alifib (Peel Session)
Robert Wyatt - 02 Soup Song (Peel Session)
Robert Wyatt - 03 Sea Song (Peel Session)
Robert Wyatt - 04 I'm A Believer (Peel Session)