Demons and Painkillers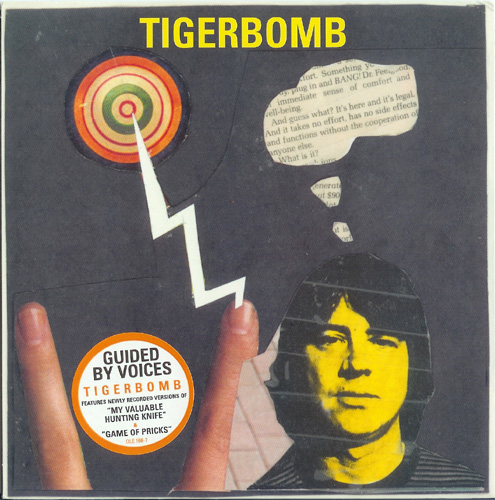 Whoda thought that the greatest American indie rock band of all time would also produce some of the best bsides of all time eh? Me. That's who. The band: the incomparably amazing Guided By Voices. Here are a selection of signs not deemed worthy of release on an album. May all other indie rockers cower in fear.
You can get more of this sort of thing on the band's utterly wonderful boxset
Hardcore UFOs: Revelations, Epiphanies and Fast Food in the Western Hemisphere
, along with literally hundreds of other timeless indie/psych/prog/rock/pop classics of under 2 minutes length. Enjoy!
Guided By Voices - (I'll Name You) The Flame that Cries
Guided By Voices - Dodging Invisible Rays
Guided By Voices - He's the Uncle
Guided By Voices - My Thoughts Are a Gas
Guided By Voices - Postal Blowfish
Guided By Voices - The Ascended Master's Grogshop
Guided By Voices - The Key Losers
Guided By Voices - Unleashed! The Large Hearted Boy