Peel Session: Dick Dale (2002)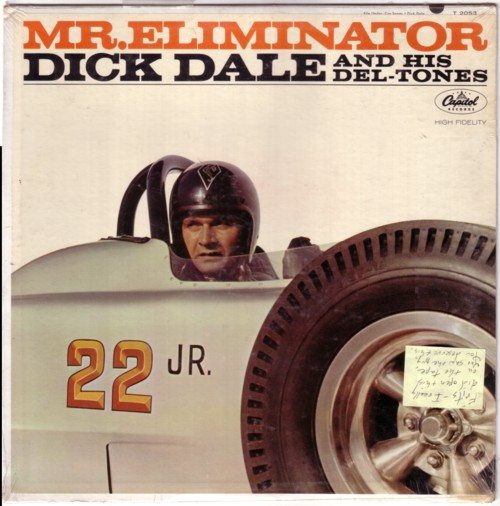 Yes, I could have picked a more sensible picture to use for this post, but why would I want to? Since the 1960s and to this day, Dick Dale has been the pretty much undisputed "King Of The Surf Guitar", a title which he wears with some pride. One of the first electric guitarists to experiment with reverb and to expand its use in rock music, he would combine this with an extremely fast style of staccato picking and much heavier strings than most guitarists ever use to become one of the pioneers of Surf music and one of the major live draws in America during the early 60s. With his band the Deltones he achieved enduring success both in the charts and on tour. It was also Dale who was responsible for bringing the Greek folk tune to a wider audience (and eventually to Pulp Fiction of course) through a radical guitar based restructuring.
After a drawn out cancer scare during the late 1960s Dale retired for many years to a life of environmental activism and to study martial arts. However in the late 80s he returned to music, and has carried on recording and performing ever since. Peel was a huge fan of Dale's, having him on the show for four sessions and eventually choosing Peel later selected Dale's
Let's Go Trippin's
as the theme tune for
Home Truths
. This was Dale's third session, recorded in August 2002 and broadcast a month later.
Dick Dale - 01 Avalanche (Peel session)
Dick Dale - 02 Jesse (Peel session)
Dick Dale - 03 Gremmie 02 (Peel session)
Dick Dale - 04 Surf Trip (Peel session)