David Crosby - Voyage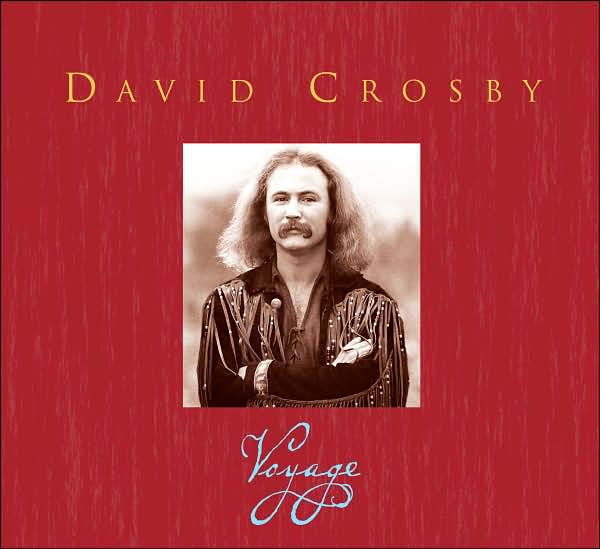 It's strange how a compilation can make an artist you'd previously just liked turn into one that you love. The other day I borrowed a new David Crosby called Voyage from my dad, and it's something of a stunner. Beautifully compiled by Graham Nash, it features the best of David's work from his time in the Byrds, CSN, CSNY, solo and with Graham Nash in a three cd set. The first disc, which reaches from the Byrds up to his seminal solo debut
If Only I Could Remember My Name
and just beyond it is completely joyous. So much depth and beauty, the combined power of which is hard to notice when usually the songs are surrounded by songs written by other Byrds, or by Stephen Stills or whoever. The disc really displays something special. The second disc isn't so great, following through Crosby's solo career through his drug and prison years and into his impressive and yet not so musically great rehabilitation and comeback, but the bad things about it are completely forgotten when you hear the third disc, which contains 80 minutes of sheer joy in a collection of previously unreleased CSN, CSNY and solo songs that are absolutely wonderful. The early versions of Long Time Gone, Guinnevere, Games and the acoustic Almost Cut My Hair are just so so beautiful. And to make you check out this box i'm not going to post any of the unreleased stuff. So, check out the songs below, remind yourself why this man is so special, and then go buy the
box set.
£23 including postage from Amazon marketplaces is a cheap price to pay for so much aceness. Even better news is that similar sets featuring the work of Graham Nash and Stephen Stills are set to be released in the next year or two. What with the forthcoming release of the Neil Young Archives, I could totally stop listening to any other music and probably be quite happy for the rest of my life. Enjoy!
The Byrds - Everybody's Been Burned
Crosby, Stills & Nash - Wooden Ships
Crosby, Stills & Nash - Guinnevere
David Crosby - Song With No Words (Tree With No Leaves)
David Crosby - What Are Their Names
While i'm typing, those of you who enjoyed my Promise Ring/When Emo Was Good article below will probably also be very much interested in a wonderfully big post over at
Can You See The Sunset From The Southside?
which gives you more old Emo-ish stuff that I can try to list. Thank the musical lord for people with too much time on their hands!